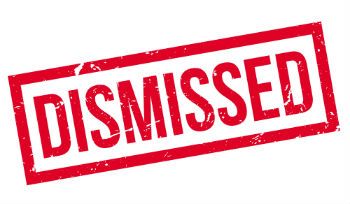 Most people enter bankruptcy with a bit of skepticism and a decent amount of fear. They are scared of the unknown and not completely convinced this solution is really going to help them.
After all, they've likely struggled for months or more with financial problems and the idea that deciding to file for bankruptcy is enough to stop the endless collection efforts against them might seem too good to be true.
In most cases, the fear subsides and it's not long before they realize bankruptcy truly is something that is there to make their life better. It eases both immediate and long-term financial burdens, and can ultimately become one of the best choices you've ever made.
Unfortunately, it can also take an unexpected turn, not only failing to ease the financial stress you face but make it worse.
How do you keep bankruptcy on track and how do you conquer your concerns if you're worried filing for bankruptcy won't go as planned?
The key is teaming up with someone who understands the filing process and knows how to apply bankruptcy laws to individual cases.
Avoiding Dismissal
Arguably, the worst thing that can happen to you when you file for bankruptcy is to have your case dismissed.
Bankruptcy dismissal means you are essentially back to square one, but it might be even worse than that. You might have not only missed out on your opportunity to have debts discharged, but also cost yourself the option of filing again for some years – if ever – if your first try ended with dismissal.
One of the most serious reasons your case might be dismissed is because the court believes you attempted fraud. This might be related to transferring and/or hiding assets, or because it determined you inaccurately reported your financial information.
In either of these instances, your bankruptcy case will be dismissed, you'll still be legally obligated for your debts and – worst case scenario – you might be facing criminal charges for lying to the court.
If you have any doubts at all about assets or finances, you need to ask your bankruptcy attorney. When in doubt, share information with your attorney, even if you think something is minor or unrelated.
Cutting Class
Another of the most common reasons a bankruptcy request is denied is because the person filing failed to attend the necessary credit counseling and financial management courses. It's essential you participate in an approved program and submit evidence to the court that you did so.
Your attorney can help you track down an appropriate course and ensure this will not be the reason your case is dismissed.
Cost of Bankruptcy
Finally, you need to realize bankruptcy isn't free. You'll need to pay to file and pay for any other associated court costs. Failing to do so will get your case dismissed.
This is one of the reasons it's a good idea to file sooner than later, in some cases. If you wait until you have no money at all, you might not be able to afford to file for bankruptcy. Your attorney can review the cost of bankruptcy with you and advise you regarding when the best time to file is in your case.
If you'd like to know more about the costs of bankruptcy, check out this article from Nolo.com.
For more information or to speak to someone about avoiding the dismissal of your bankruptcy case, contact R. Flay Cabiness, II, P.C. at (912) 554-3774 (Brunswick, GA); (912) 375-5620 (Hazlehurst, GA) or; (912)-554-3756 (Jesup, GA).