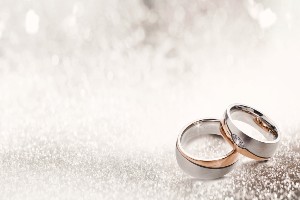 Just about everything that happens in your life affects your spouse. Even if there is no direct effect, spouses are indirectly affected by things occurring in their partner's life. Bankruptcy emotions almost always affect a person's marriage.
The choices you make and the things that happen to you affect your marriage whether you want them to or not. This applies to everything from your work to your friendships to your financial choices. Filing for bankruptcy will likely affect your marriage.
Bankruptcy is a practical tool that helps you get your financial situation under control. But filing for bankruptcy is also an emotional experience. The emotions experienced by someone who files for bankruptcy vary from person to person. They can be positive or negative, or they can be stressful or provide relief. But regardless of whether your bankruptcy emotions are negative or positive, they will be intense.
One thing is certain though: dealing with the emotions of bankruptcy affects your relationships, especially your marriage. Here's how to ensure the emotional impact of bankruptcy on your marriage is more positive than negative.
1. Understand the Bankruptcy Process
Facing bankruptcy can be devastating, but there's no reason to panic. The best thing you can do to keep your negative emotions under control when filing for bankruptcy is to understand the process. Bankruptcy education helps you anticipate what's to come during the process and know what to expect as you emerge from bankruptcy.
Your bankruptcy attorney is an outstanding resource when it comes to gathering information about bankruptcy. Never hesitate to ask questions about your case. The more you know about the process the easier it will be for you to deal with it emotionally.
2. Get Emotional Support to Deal with Bankrutcy Emotions
Some people have no problem filing for bankruptcy. They understand it's a great way to get a financial fresh start and more than anything, they feel relief after filing.
This doesn't apply to everyone, though. Some people have a very difficult time dealing with their financial situation and having to file for bankruptcy. In addition to the practical advice you get from an attorney or financial expert, it might also be necessary to seek emotional support from a professional. If you are struggling with the emotions of bankruptcy, consider finding someone who can help you manage this difficult phase.
For you to do your part in a marriage and be able to support your spouse emotionally, you must resolve your emotional issues. If you need professional support to do so, it's well worth the effort.
The Gottman Institute offers more information about the importance of managing stress in your marriage here.
3. Forgive Yourself for Any Mistake You Made
Some people are forced into bankruptcy due to a situation beyond their control. They might have expensive medical bills or a job loss that forced their hand. This isn't always the case, though. Some people file for bankruptcy because they misused credit cards or other financial tools.
No matter the reason you choose to file for bankruptcy, it's important to understand that everyone makes mistakes. Now isn't the time to beat yourself up about the past. Instead, look forward to the future and be proud of the fact that you're finally taking control and building a solid financial foundation.
Not being able to give yourself for past mistakes has a profound effect on your relationships. For other people to forgive you and continue a healthy relationship, you have to let your past go. If you are struggling with this or you sense your spouse hasn't forgiven you for financial mistakes, counseling can help you move past the problem.
Looking Forward to the Future
One final tip to prevent bankruptcy emotions from damaging your marriage: Start creating new goals. You and your spouse should come together and focus on the future. Bankruptcy is the end of financial struggles, but it's the start of a fresh start. It's an opportunity to rebuild and leave financial stress in the past.
Few things bond a couple more than having shared goals for the future. Bankruptcy is a great time to reassess your goals together and make sure you have something to look forward to once you move beyond this phase.
For more information or to find out whether bankruptcy is right for you, contact R. Flay Cabiness, II, P.C. at (912) 417-5041 (Brunswick, GA); (912) 809-2141 (Hazlehurst, GA) or; (912) 324-3176 (Jesup, GA) to schedule a consultation.